Alexis Geleerde is the fan character for the next generation of Harry Potter and she appears in the fanfiction 'No Day But Today' by ThatKiwiChick.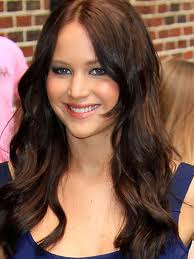 Biography
Edit
Early Life
Edit
Alexis Geleerde is the daughter of Dutch muggle Ryker Geleerde and his Argentine muggle wife Carlotta Geleerde (neé Fernando). Alexis lived in the capital of Argentina, Buenos Aires, until she was seven and then lived in Amsterdam. When she was nine, the family finally settled in Bristol. When Alexis was eleven, she and her family were visited by Rubeus Hagrid who informed them that Alexis is a muggle born witch. After recovering from the shock, Ryker and Carlotta were very proud of their daughter and welcomed this new side to her. They accompanied her and Hagrid to Diagon Alley to get Alexis's supplies. They also accompanied her at Platform 9 3/4 so they could see her go off to Hogwarts School of Witchcraft and Wizardry. Once aboard the Hogwarts Express, Alexis met Scarlet Anderson who was also half Argentine and the two became friends immediately. When they got to Hogwarts, Alexis was sorted into Hufflepuff and Scarlet into Gryffindor.
Personality and Traits
Edit
Alexis is a very flamboyant and an introverted person. She enjoys being alone but when she is around people she knows she is loud and, as previously stated, flamboyant. She often doesn't speak up unless she's called on or spoken to. She's also very intelligent, already being fluent in Argentine and Dutch, and while her English is somewhat comprehensible, there is room for improvement.</span>
Ad blocker interference detected!
Wikia is a free-to-use site that makes money from advertising. We have a modified experience for viewers using ad blockers

Wikia is not accessible if you've made further modifications. Remove the custom ad blocker rule(s) and the page will load as expected.