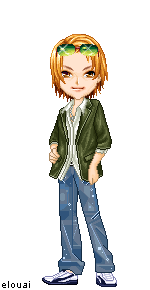 Lawrence Diggory is the love intrest of
Lily Luna Potter
in the Lily Potter series. He is in the Hogwarts School of Witchcraft and Wizardry graduating the class of 2023, along with Albus Potter and
Jolene McAshner
. He has the same surname as Cedric Diggory, meaning that they could have a relation with each other.
Physical Appearance
Edit
Lawrence is said to have red brown hair and blue eyes. He also has big framed black glasses that accentuate his eyes.
Ad blocker interference detected!
Wikia is a free-to-use site that makes money from advertising. We have a modified experience for viewers using ad blockers

Wikia is not accessible if you've made further modifications. Remove the custom ad blocker rule(s) and the page will load as expected.