Rachel Weasley is an 11 year old girl, and twin sister of Ron Weasley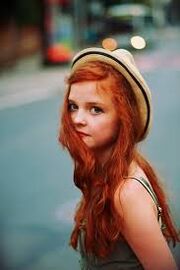 Year 1
Rachel Weasley is An 11 year old Gryffindor, whose friends include Harry Potter, Python Malfoy, And Aidan 
McCrimmon .
Rachel Amelia Weasley
250px


Born

March 1, 1980

Blood Status

Pureblood

Hair Color

Ginger

Eye Color

Blue

Skin Color

Pale

House

Gryffindor

Family

Ron Weasley (Fraternal Twin,)

Aidan McCrimmon (Crush)

Host of other Weasleys (Relatives)

Patronus

N/A

Boggart

N/A
Rachel's story is not avalible on this wiki, but you can read it on Pocket Writers for iOS, titled, "Harry Potter rp" IFMoe (talk) 19:47, August 13, 2014 (UTC)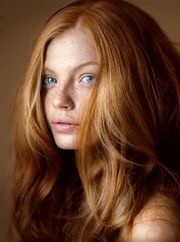 Ad blocker interference detected!
Wikia is a free-to-use site that makes money from advertising. We have a modified experience for viewers using ad blockers

Wikia is not accessible if you've made further modifications. Remove the custom ad blocker rule(s) and the page will load as expected.